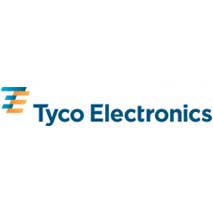 Tyco Electronics is a leading manufacturer of electronic components and solutions for alternative energy.  Our growing presence in the photovoltaic industry is backed by our innovative, extensive, and high quality products to meet your individual needs. Tyco Electronics SOLARLOK product portfolio delivers a flexible solution for the interconnection of crystalline and thin-film modules used in rack mounted, shingle, tile, or BIPV applications.  The products are UL approved to UL 1703, UL 1741, UL 4703, UL 854, and UL 467 as applicable, in addition to TÜV testing to the VDE V 0126 standard.
Our solar junction box meets the requirements for IEC 61215 ed. 2 without the need of additional potting materials.  Foil termination is simple and easy to use; no foil welding, soldering, or screwing for termination required.  The solar wiring connectors utilize latching systems including an optional solar safety clip that meet the needs for NEC 2008.  We also produce our own dual rated, universal style solar wire (UL 4703 & TÜV ZHSCG) as well as a USE-2 solar wire for the American market.
With our strong commitment and leading innovation, we continue to improve our product portfolio in the solar marketplace. We recently launched two UL 467 approved solar grounding solutions and will soon introduce a UL five string plug and play solar combiner box. If labeling is a need, then we have you covered with our standard and custom solar/warning labels that are rated up to 30 years of sun-light exposure.  Whether you are interested in implementing a small solar project or a large-scale solar infrastructure, look to Tyco Electronics for your connection solution.