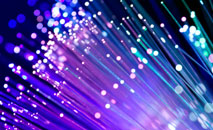 Telecommunications is typically an industry where the technology is always changing and improving. There are many different areas of this industry, from copper cabling to fiber optic. Each has their own place with regard to the cabling requirements and specifications for the environment where they will be installed. The telecommunication industry is not just cabling, in order to provide an end to end solution, connectivity, wire management, racks and enclosures are a key part of completing the job.
Titan Wire & Cable supports this industry with:
Category Cables ranging from Cat 3 to Cat 7, [PVC and Plenum]
Telephone Cable, Aerial, Burial, Duct and Inside application [PVC & Plenum]
REA/RUS Outside Plant, Figure 8 Cables both 1/4″ and 3/8″ messenger
Sound and Security [Shielded, Non-Shielded, PVC and Plenum]
Racks and Enclosures [Wall and Floor Mount]
Patch Panels, Jacks, Plugs, Plates and Blocks
Fittings and Connectors
Cable Distribution, Raceway, Ladder Rack and Accessories
Fiber Optic Cable, SM, MM, Indoor, Outdoor Rated, PVC and Plenum and armored
Custom Fiber Assemblies
Enclosures, Wall and Rack Mount, Fiber Splice Trays
Fiber Test Equipment
Tools
We are here to assist with the needs and requirements our customer may have. We will locate the hard to find products and provide competitive pricing.