The U.S. Federal Aviation Administration (FAA) has its eyes set on creating greener airports with fewer emissions. Recently the FAA announced a series of grants to fund various airport projects, many of which seek to reduce airport pollution.
Airplanes, of course, aren't only the only vehicles that produce and release emissions. There are also land vehicles. Cars, trucks, SUVs and shuttle buses all produce emissions — assuming they are powered by a combustion gas engine. As they burn gas, these land vehicles produce and release emissions. To promote cleaner airports with fewer emissions,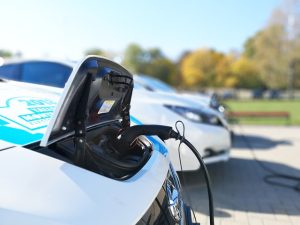 the FAA is funding a series of new airport projects across the US.
To say there are a lot of airports in the United States would be an understatement. Reports show that there are currently over 5,200 public airports in the United States. Some of these airports are major international airports, whereas others are small local airports. Regardless, airports require land vehicles. Passengers often drive to airports, and upon reaching an airport, passengers often take a shuttle bus around the facility.
The FAA's new emissions-reduction initiative is part of the American Rescue Plan. With this initiative, the FAA will fund projects to curb emissions at many of the country's largest airports. The Charlotte/Douglas International Airport, for instance, will receive nearly $6 million for the purpose of all-electric vehicles as well as charging stations.
"Transportation might be the biggest emitter of CO2, but that means we have the opportunity to be a big part of the solution," said FAA Administrator Steve Dickson when announcing the new grants. "These grants put us on the right path to build a more sustainable aviation system."
Along with the new electric vehicles, the FAA is funding charging stations. All-electric vehicles, of course, require electricity. They typically feature one or more rechargeable batteries. Once the battery or batteries has been depleted, the vehicle must be recharged. Fortunately, the FAA is including charging stations in its projects. It's funding the development and installation of charging stations at airports. Using the charging stations, all-electric vehicles can continue shuttling passengers to and from the parking lots.