OneMonroe Titan is happy to provide quality products from Bizlink on our website. Bizlink was founded in 1996 and its headquarters is in Silicon Valley, USA. They specialize in interconnecting solutions and are a leading global supplier. With support for environmentally conscious practices and improving quality of life, Bizlink offers a variety of essential components, wire harnesses, and cables to many different industries such as IT, CE, motor vehicles, electrical appliances, industrial, optical fiber communications, solar, and medical equipment. Here at Titan, we offer Bizlink products such as solar connectors, crimping tools, and male and female connectors.
Bizlink Products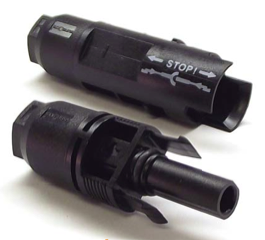 Sunbolts 10 AWG Solar Connector Pair: These connectors are solar outward locking connect sockets with 10 AWG PV OD 6.6mm. PHOTON Laboratory ranked Bizlink 2nd out of the 14 UL-listed PV connector companies that participated in the 2011 lockable connector tests.
Male Connector S418-62D-04D-M: This connector is a male housing connector. This is a D-type connector with no cable and a diameter of about 7.7-9mm. With a 6 or 8 AWG cable type, this is a reliable connector for your projects.
S418-61E-042 Female Connector: Similarly, to its male connector counterpart, this is a female housing connector. This female connector, with the same specs as the male at 7.7-9mm, 6 or 8 AWG cable type, and a D-type connector, suits any project.
Crimping Pliers: Here is a pair of crimping pliers used for 10/12/14 AWG wire size. Used for crimping wire and folding them into each other or into terminals, Bizlink offers a reliable crimping tool product.
Conclusion
Finally, with reliability and attention to detail, Bizlink products provide a valuable resource to our customers. OneMonroe Titan is proud to offer their business on our website and encourage our customers to direct any questions or requests for more information to our talented and attentive sales engineers by submitting a form.