Renewable energy is one of the most environmentally friendly methods to lower your carbon footprint, and it is a significant step in the right direction if your ultimate aim is to live off the grid.
When considering the different kinds of fasteners for solar panel installation, it is necessary to study the instruction booklet provided by the solar panel manufacturers. Many of the kits include pieces for assembly as well as assembly instructions that you should follow. Many solar panel installers, on the other hand, would urge you to invest in aluminum or stainless-steel fasteners if you are left to investigate feasible options on your own.
Aluminum fasteners are a good choice since they are lightweight. Stainless steel fasteners provide better support, but at the expense of increased overall weight. They are both corrosion resistant, which is the primary advantage of using these fasteners. It is possible that your so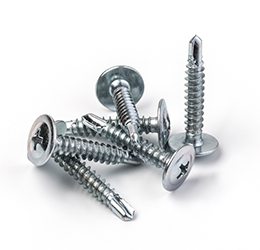 lar panels may be exposed to rain and snow due to the fact that they will be exposed to sunlight. If you have a roof that is not supported, aluminum fasteners would be the ideal choice for you to make (as the added weight of stainless-steel fasteners could be problematic). It would be ideal to use stainless steel screws for your solar panel installation if you have a supported roof, since they will last longer.
Another issue to consider when selecting fasteners for solar panels is whether or not the fasteners will be able to be adjusted in order to accommodate different angles. These fasteners allow you to set your solar panels in the most advantageous location possible, and they also allow you to change the panels throughout the year if needed based on weather or seasons.
Monroe carries a wide range of both aluminum solar fasteners and stainless-steel solar fasteners. Reach out today to speak to one of our trained sales experts so they can help you with finding the correct fasteners for your solar installation project.