The White House announced on Tuesday that companies intend to invest more than 700 million dollars in order to increase the United States' manufacturing capacity for electric vehicle (EV) chargers. These investments are expected to result in the creation of at least 2,000 new jobs, in addition to making charging more accessible and more cost-effective.
These investments include $450 million that has been set aside by the Volkswagen business Electrify America and more than $250 million that has been set aside by Siemens  to expand its electric vehicle charger operations in Grand Prairie, Texas, and Ponoma, California.
In addition, the electric vehicle charging network provider FLO is spending $3 million in its first assembly plant in the United States, which is located in Auburn Hills, Michigan.
According to the White House, the expenditures would help raise the United States' manufacturing capacity for electric vehicle (EV) chargers to more than 250,000 per year. The White House did not provide a figure for the country's present production capacity. In August of 2018, Vice President Joe Biden announced a non-binding objective to have 50% of all new vehicles sold in the year 2030 be either fuel cell, plug-in hybrid, or electric vehicles.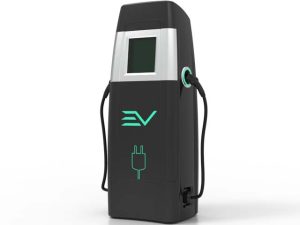 As a part of that, he wants to see the network of electric vehicle chargers in the United States increase to 500,000 by the year 2030, up from approximately 100,000 right now.
Following on the heels of the more than $7.5 billion in subsidies that were included in the bipartisan infrastructure program passed the previous year are the investments made by private enterprises.
According to what Ali Zaidi, the senior national climate advisor for the White House, told reporters on Monday, the goals set by Biden and the subsidies have helped to drive private investments. As a result, "chargers weren't getting brought in from overseas (and) they were being a source of opportunity in communities all around the country," he said in a call about a U.S. report showing jobs in the energy business rose 4 percent last year, led by jobs in carbon-cutting vehicles. The report was discussing the growth of employment in the energy industry.
An industry ranking conducted this year by engineering consulting firm Umlaut found that considerable disparities in dependability and performance continue amongst suppliers, despite the fact that the public charging network for electric vehicles in the United States is growing more strong.